Salam dan hai semua.
Pasal theme colour ni ialah decision yang paling senang i buat. Eh tak, one of the decisions yang senang jugak lah i supposed. I ni cerewet. Hal lain semua nak cerewet. Tapi bab ni i tak cerewet lah pulak. Pelik. Hihi :D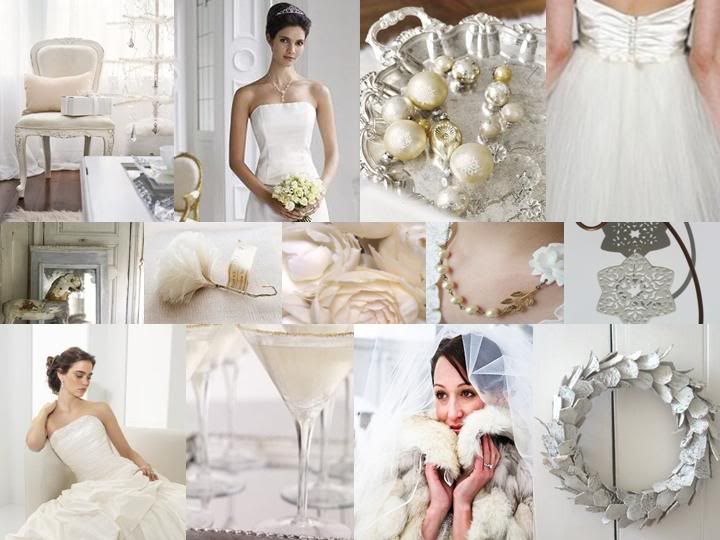 White
Shades of pink and white
(abaikan gambar kek, i tanak reben hijau tuh huhu)
:: OUR BERTANDANG THEME ::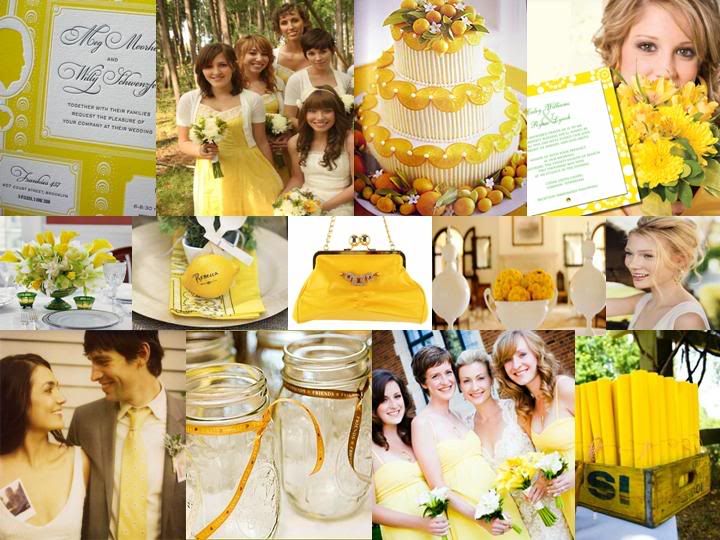 Shades of yellow and white.
En Tunang i ni suka sangat warna kuning. So for theme colour bertandang, i let him choose. Obviously kuning lah jawabnya. Hihi :) Cantek jugak. But as for our baju he wants white in colour with a little bit of yellow. Bridesmaids yang kena pakai full yellow. Haa..Lebih kurang macam pic kat atas tu lah.
So, secara kesimpulannya. Warna-warna tersebut boleh digabungkan dan menjadi kombinasi ini -->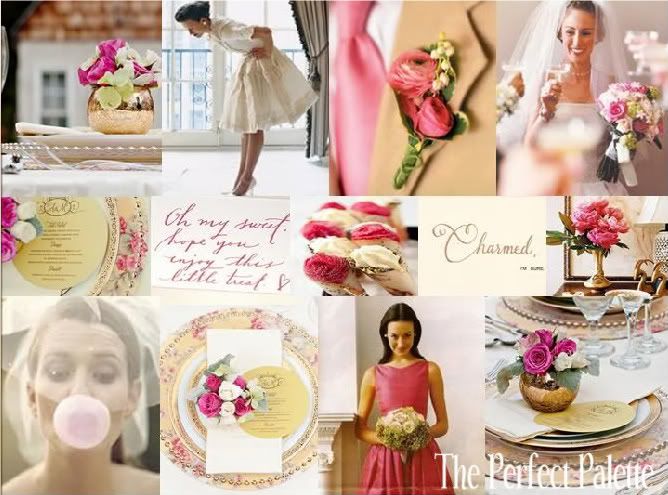 Shades of pink, yellow, a little bit of gold
Credit to: The Perfect Palette
Ok dah. Mata dah berpinar dok tengok The Perfect Palette dari siang tadi hoho. I rasa i will stick to these colour. Yeh! Perlu tetapkan pendirian. Kang bila terjumpa warna lain yang cantek mulalah hati gundah gulana haish -_-
Ok tak?
;)